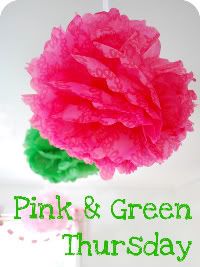 Alright, bear with me as this is my first Pink and Green Thursday! I'm linking up with a few members of the blogging community for this one. I hope you all enjoy the pictures!
If you haven't guessed it from the pictures, I am craving comfort food pretty badly today! It's just been one of those days that wears you out emotionally and physically. Fortunately I had this beautiful post to put together to help my day get a little brighter! Hope you had a bright and cheerful day :)
Let me know which picture is your favorite!
<3