I've read a lot of bloggers share what is in their bag. Well for today's post I decided to share what I keep in my bag! Enjoy!
I love using my Vineyard Vines tote. My boyfriend gave it to me for Christmas (props to him) and it's the bag that I use the most at school.
Here are the things that I have in my bag on Mondays and Wednesdays. I know, I know what a mess (kidding!). I try and keep it extremely organized and go through it each day.
For the most part, I carry a binder, planner, and two vera bradley wristlets.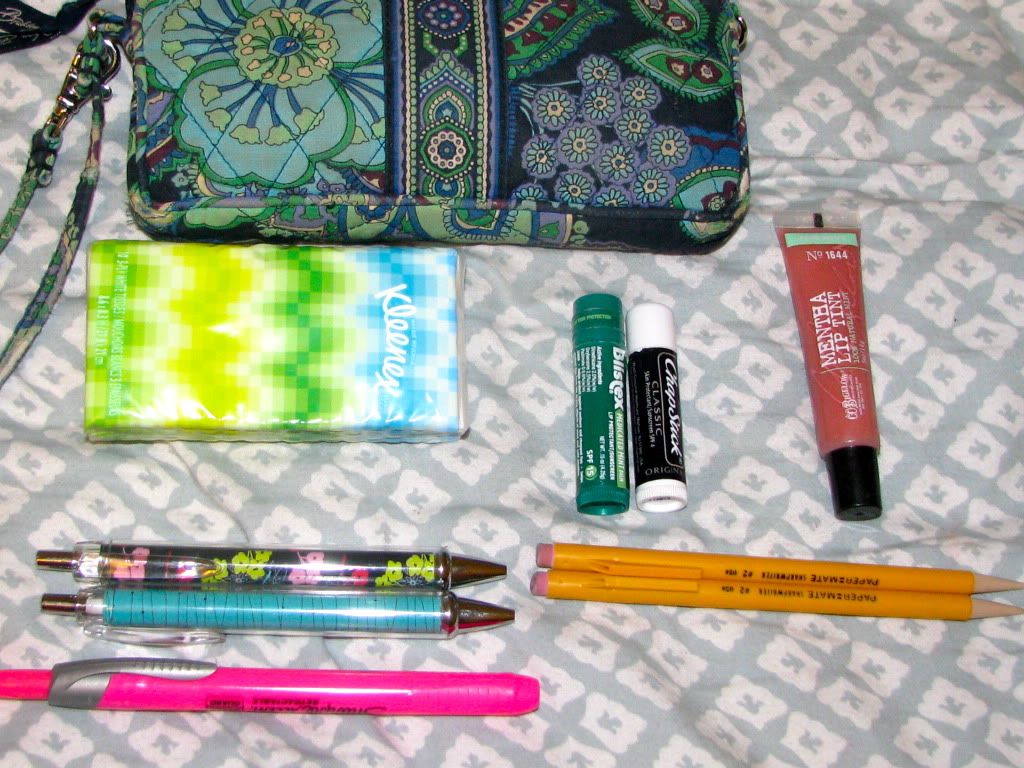 **TIP: Vera Bradley bags serve as fantastic pencil pouches!
This was my Vera Bradley bag from last year. When I lived in the dorms last year, this wristlet was the best purchase I ever made at the school store. There were so many times where I ran out for dinner with friends and quickly grabbed this.
This year however, I keep tissues, pens, pencils, a highlighter, chapstick, and lipgloss with plenty of room to spare.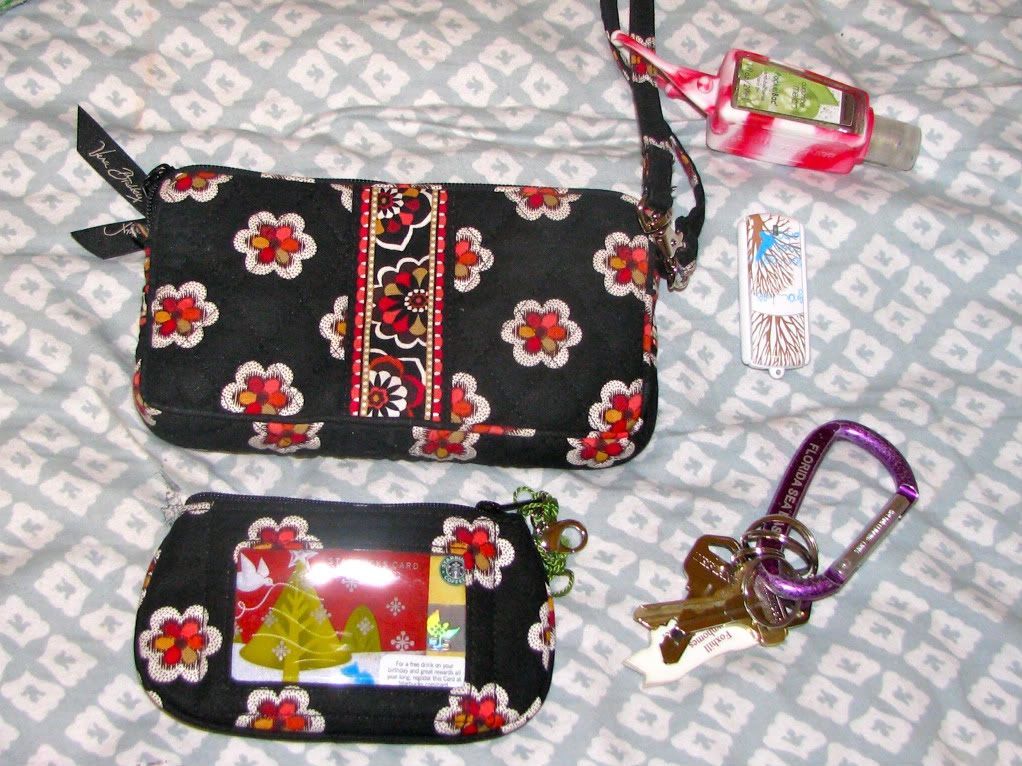 My sister gave me this Vera Bradley bag and the matching card holder for Christmas this year. Although I never thought of carrying two separate small bags in my purse it's worked out so well! In this bag I have all of my credit cards, my school ID, keys, memory stick, and hand sanitizer.
I love my Vera Bradley planner! I even decorated it with a pretty Vineyard Vines whale sticker...love! I'm thinking that my next planner will be from Lilly Pulitzer :)
What do you keep in your bag?
Oh and before I forget, my OOTD:
I'm wearing this ruffle shirt from Anthropologie. My dad bought it for me for Christmas and it is by far one of my favorite pieces in my closet. Today wasn't cold so the fabric on this shirt was perfect.
By the way, I'm in the market for a new pair of jeans! If anyone knows a great brand, let me know!
Also, you can't see the headband with the entire outfit, but it pulls together the look so well! It's weird because more guys compliment me on this outfit (even the headband) more than anyone else.
All this paired with my Vineyard Vines bag and pearls of course.
btw Summer in Newport is having a giveaway
here!
Also Shasta Anne is having a giveaway
here!