The boyfriend and I decided that for our eleven month anniversary of dating we would make a day trip to our beloved Georgetown. Although we've been there
so many times
it never gets old! I hope you enjoy the pictures of our day!
We had such a great day yesterday in Georgetown. It all started as my boyfriend and I made our way along the scenic Georgetown Pike and continued until we came upon the bridge, announcing our arrival at our favorite city.
Then we parked on our "secret street". We always find *free* parking here
and
the best part is that I get to park in front of my favorite house! This is the house that has the wooden door I referred to yesterday. I suppose I pretend like I'm pulling into "my" driveway whenever we park there. No worries though, I'll live there one day!
We had to stop here! For anyone that is visiting Georgetown anytime soon you really need to visit this store. It is the best consignment shop I've ever been to. They sell really nice brands for super cheap prices. If anyone wears a size 4, there's a Lilly dress for $30 that should still be there. It didn't fit me :(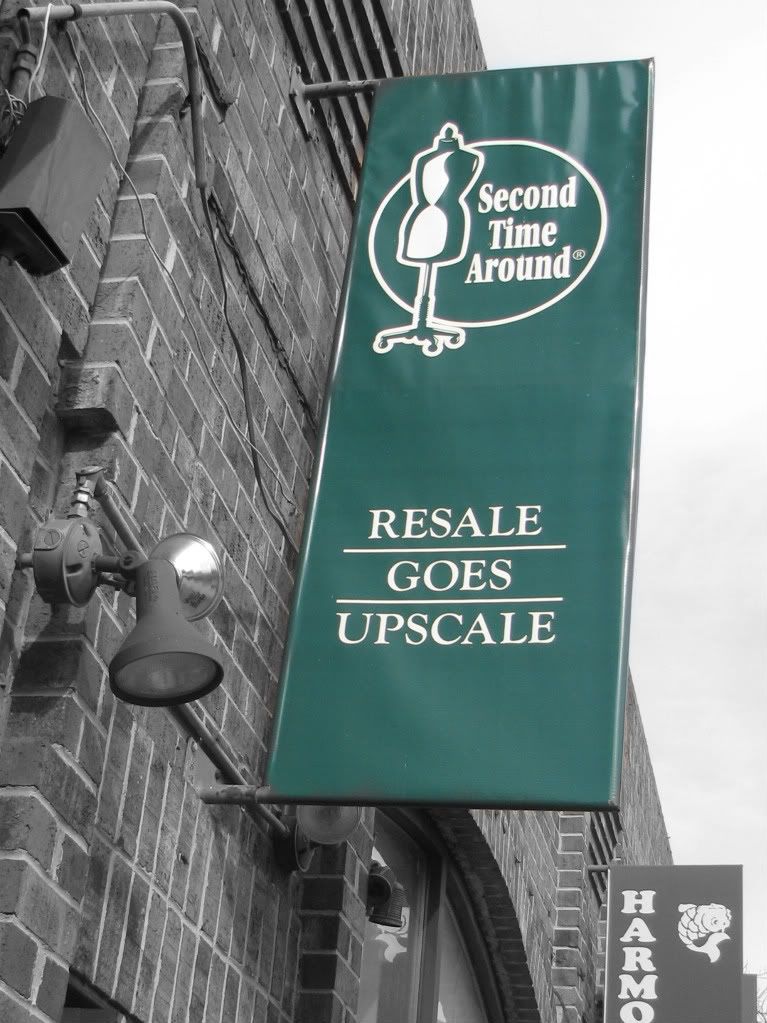 After scoping out Second Time Around, we passed Georgetown Cupcakes but didn't enter. Since season two of their show has started, the line was out the door. However while we were walking along a side-street we did find Georgetown Cupcake's old store that they always refer to on their show. Below: the current shop is on the left and the old shop is on the right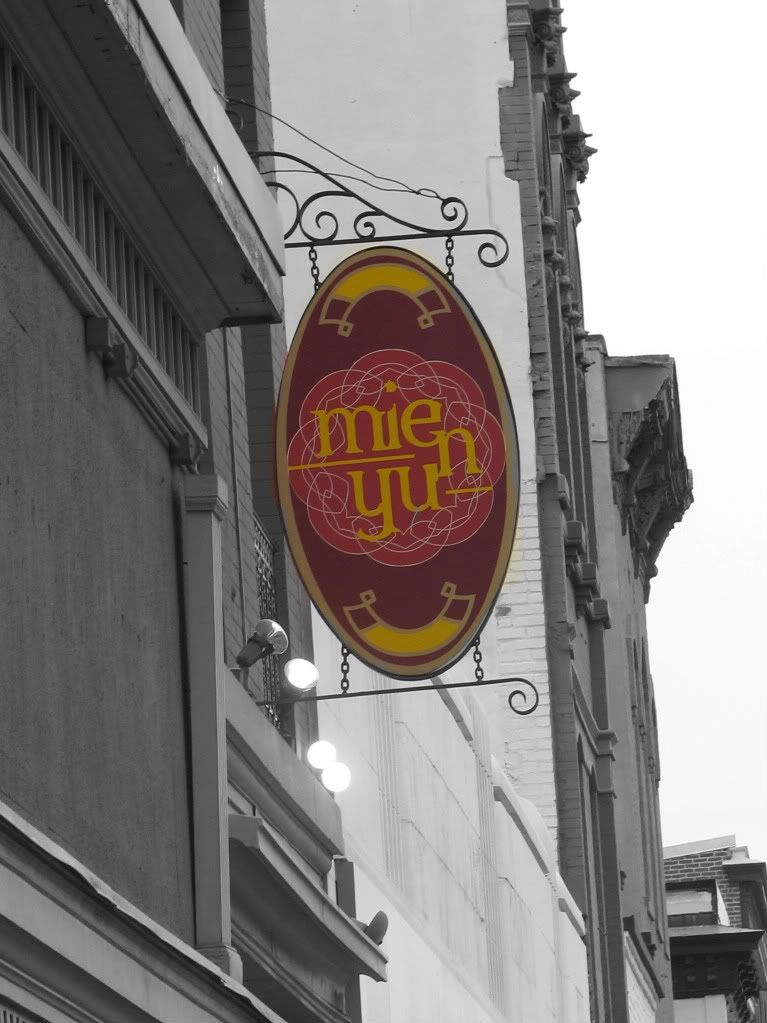 We walked by an old favorite, IceBerry. I would have stopped in if it weren't for that huge cupcake we had just had at Baked and Wired. However Ice Berry is delicious! I always order their Honeydew frozen yogurt with strawberries, blueberries, raspberries, and kiwi; it's always so so yummy!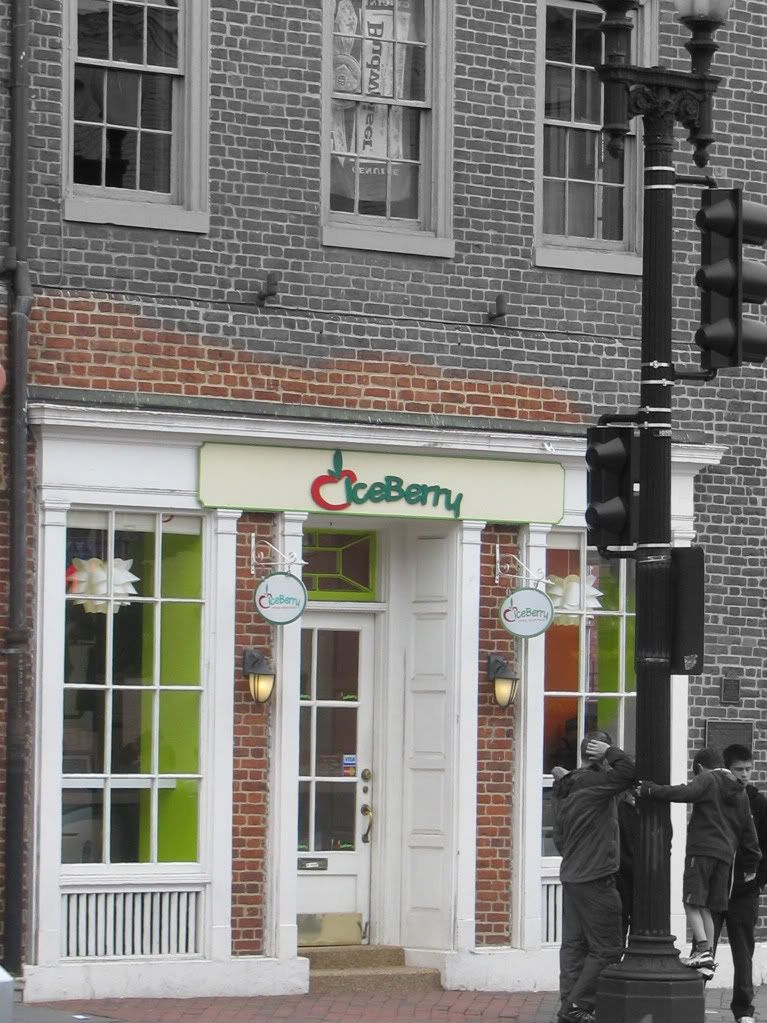 I love visiting the Anthropologie store in Georgetown. It's bigger than the one I usually go to and although I don't usually buy anything, I love walking around noticing all the amazing displays. Plus, isn't their store front so adorable!? It's always so easy finding the store among the other plain faded brick buildings.
Georgetown's J.Crew is also a must see. The boyfriend and I go in here each time we visit as well.
Well that's it for the pictures. We also made our way into Georgetown's Kate Spade and Vineyard Vines store. After going into Kate Spade, I decided that I am in dire need of their perfume: Twirl. It smelled so good!!! I hope that all of you that live in Virginia take the time to visit Georgetown. It is such a beautiful town and so adorable and just plain different compared to D.C..
I'll be posting a few pictures of Georgetown University perhaps tomorrow. I hope you all have a lovely remainder of the weekend! Don't forget to send me your pictures of WhatYOULove. The submissions are slowly trickling in and they look fantastic thus far! Awesome job everyone!
**GIVEAWAY** Check out Texas Prep's blog here for more info!
**Want to see more pictures? I posted a few more of Georgetown on my tumblr here. Take a visit!